WordCamps are informal events created the world over to serve WordPress users of all skill levels, from novices to Developers. The goal is for attendees to meet, network, and share ideas about all things WordPress.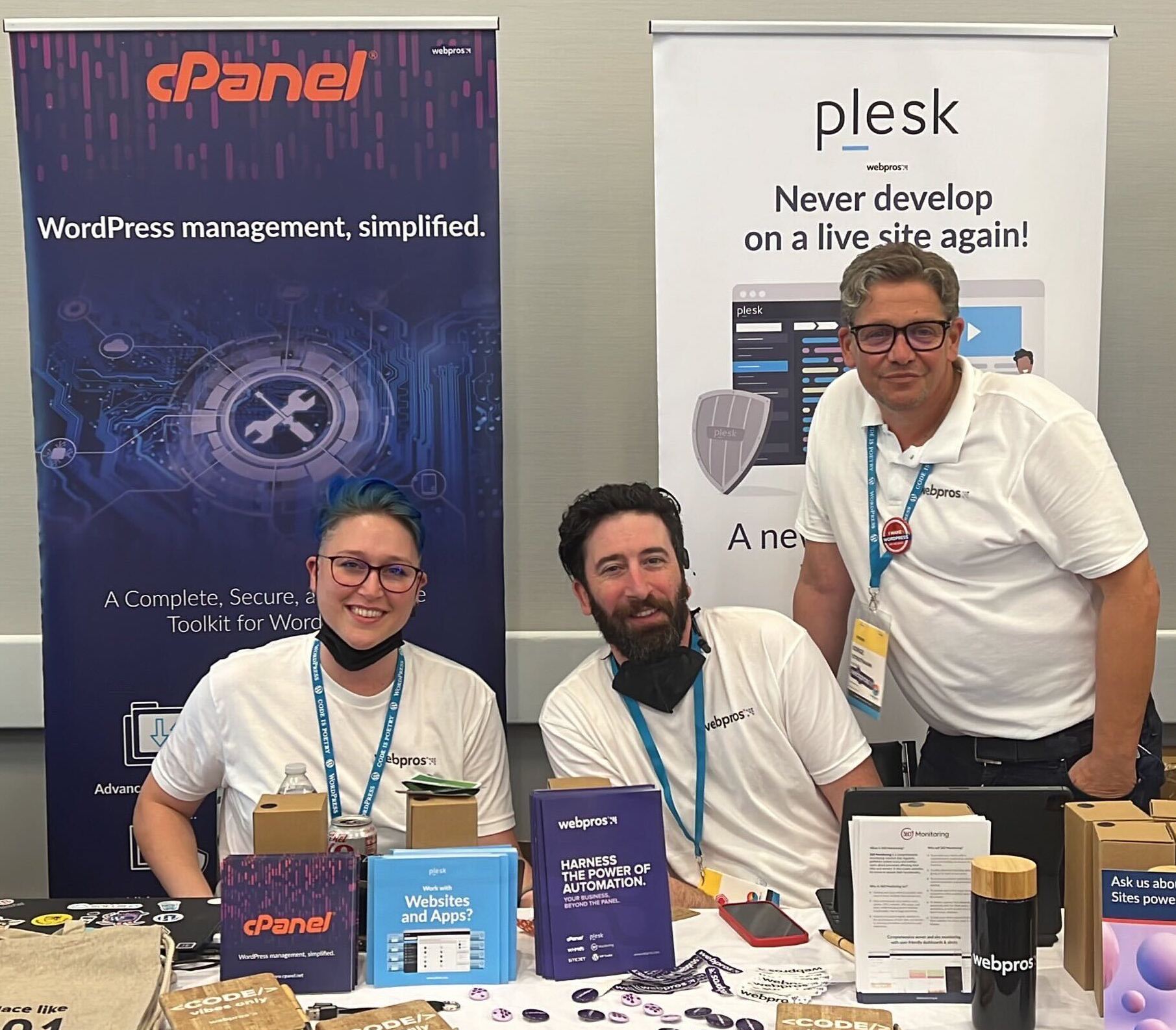 On September 9-11, 2022, WordCamp US took place in sunny San Diego, California. You better believe we wouldn't pass up an opportunity to soak up the sun while also rubbing elbows with all the WordPress enthusiasts (many of which happen to also be cPanel users). 

Our team presented WP Toolkit during the event, impressing attendees with its overall usability while fielding a myriad of questions. Many attendees were quite happy to hear this great tool was already included in their cPanel. 

"My favorite part of the event was connecting with other women in tech," stated Kelli Gray, a cPanel Product Owner, "they are teachers, mothers, new graduates, or students, who are also dabbling or interested in learning more about creating or running WordPress sites." 

Great connections were made, and good times were had, at a relationship building event with Rocket.net and a networking dinner hosted by Codeable. The team also managed to find time to have some fun, like at a poolside grill and Pride Party. 

The next  WordCamp event is in the Netherlands held on September 15-16. For more information, click here.