We've toiled away for months, strategizing, iterating, and designing, and we're happy to finally introduce you to the latest evolution of cPanel. With a fresh logo, exciting brand colors, and a completely re-imagined website, cPanel.com is ushering in Spring with a new look and feel for both us and you.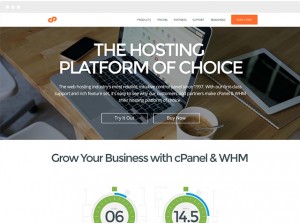 The Colors
We've tossed our previous set of colors and implemented a new set of colors geared at portraying cPanel's friendliness, reliability, and authority in all things hosting automation.
The Logo
Our insignia, the essence of our brand, has also been modified to better portray the power of our product and the constant, forward-thinking innovation present in our culture.

---
Visit cPanel.com now and venture through our new site. Be sure to pick up some licenses while you're at it!