Forever aspiring to evolve and learn more, some of our team got a chance to intensively learn about Perl over four solid days last April, followed by GIT training and testing in May.
brian d. foy, a longtime Perl devotee and author, came to cPanel and taught a Perl 101 class. While it may come second nature to some of you, that isn't always the case, so we were thrilled to have one of the best here to teach the class.
The class covered scalars, arrays, lists, subroutines, basic input/output, regular expressions, hashes, control structures, and file handles. Attendees also got to go first in the cPanel lunch line. All around, a win.
Mike Schwern taught the GIT class and definitely knew his audience: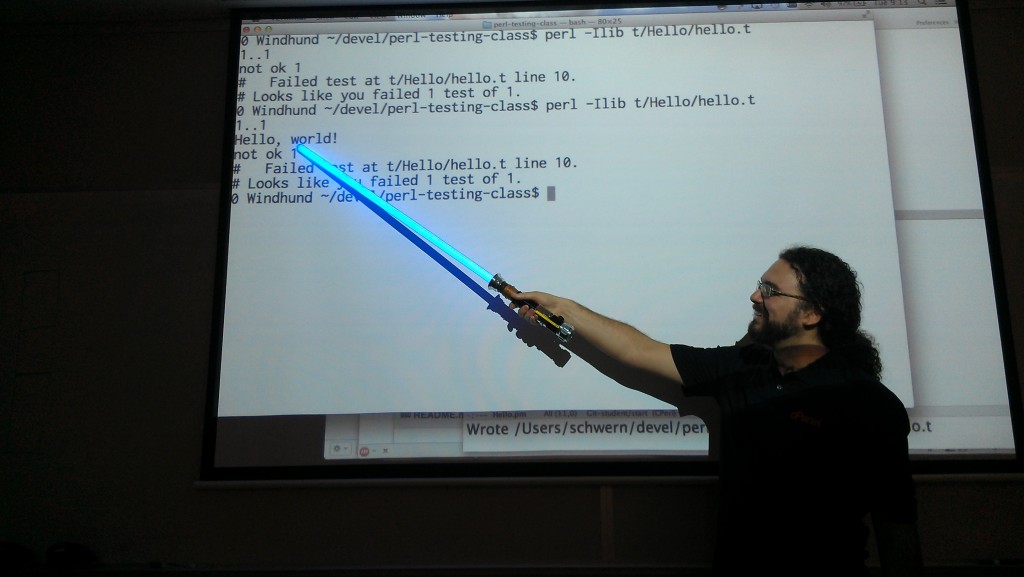 The same Perl course will be taught at the upcoming YAPC::2013 Conference this June 3rd- 5th, in Austin, Texas. http://www.yapcna.org/yn2013/