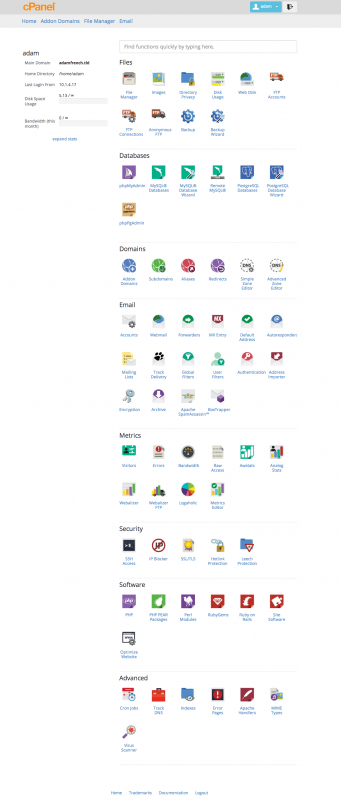 Log into WHM
Click Modify an Account in the sidebar.
Select an account and click Modify.
Select Paper Lantern from the cPanel Theme menu and click Save.
Log out and then log back into WHM to see your new theme!
Please remember that Paper Lantern is very alpha in 11.42 and will be going through quite a few big changes over the new few releases. Nothing, including the visual presentation of Paper Lantern, is set in stone at this point and we need your feedback more than ever. Email us or post in our User Experience forum and we'll see it. Let us know what we're getting right, what needs improvement, and if you have ideas about how we can make Paper Lantern even better.