Small Business Spotlight | Wiki Hosting
Hosting providers and cPanel customers come in all shapes and sizes. Sometimes they are large data centers with millions of customers, and other times, they're a 16-year old kid from Pakistan with a love for technology and unshakable entrepreneurial spirit.
Waleed Dilawar Chughtai, while studying and preparing for his A-levels, also spends his time  learning about technology and growing his business, Wiki Hosting. Whether it's nature or nurture, Waleed recalls his interest in technology dating back as far as the age of 5 when he'd spend his days hovering around his father, a mechanical engineer, watching and collaborating with him on his Windows 98 machine. It would be less than a decade later that he would enter the technology field professionally himself.
A curious mind and a self starter, Waleed moved from learning about hardware and software under the wings of his family to exploring the multifaceted capabilities of server and web hosting when he jumped on as a Technical Support intern for Pakistani hosting company, WebSouls. It was at  WebSouls where he made a decision that he would take a whack at starting in his own business and cPanel would be his dashboard of choice.
cPanel is one of the best control panels of Linux Based Operating Systems I have ever used. cPanel has a very diverse ecosystem as compared to other similar products, the installation process is a lot simpler for newbies to hosting. Also, installing cPanel isn't too difficult, with a few commands it all gets set to install and ready to use.
Now, with Wiki Hosting nearly 2 years into service, Waleed is continuing his pursuit to excellence. He's been declared as a National Microsoft Office Specialist in Word 2010, selected by Certiport and Sponsored by Pakistan Ministry of Information Technology (National ICT R&D Fund) to attend the Microsoft Office World Championship 2014 in California and most recently he's participated in the NUS Global Youth Entrepreneurship Summit 2015 in Singapore.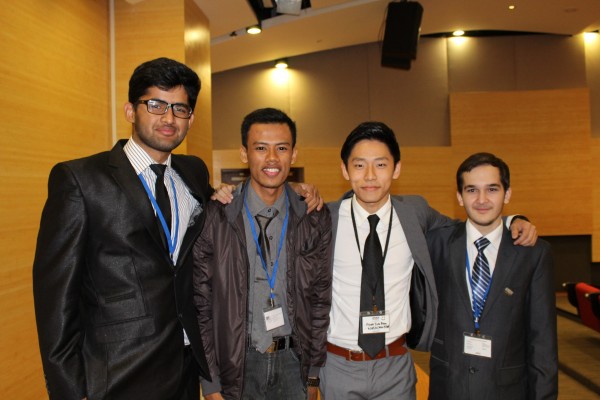 When asked where his drive comes from, he shared intimate detail the his late mother was and remains the source of his inspiration. "I guess I turned out to be more into technology because of my mother always dreaming that I'll make her proud with my achievements in the field of computers."
While we're sure Waleed's efforts are making his mother proud, he's also inspired a whole company of technologists. Indeed, we like him so much that he just may be our special guest at this year's cPanel Conference. And by the off chance he doesn't make it out for the celebration, we'll certainly be watching this young man and his journey to technological greatness.