Last week, I traveled to distant and exotic lands with cPanel's CEO, Nick Koston; CBO, Aaron Phillips; Account Manager, Brenda Gehringer; and Product Owner, Travis Ellis, to exhibit at WHD.australia and WHD.asia.
Okay, so Australia and Singapore may not be exotic, but they are really far away from Houston, TX.
cPanel Down Under
The first leg of our trip took us to Sydney, Australia, where we not only exhibited at WHD.australia, but we also got the chance to have dinner with several of our valued cPanel Partners.
Monday night, team members from VentraIP Australia, Digital Pacific, and Servers Australia joined the cPanel team for dinner and drinks at an Australian steakhouse. Even though we had a nice time over dinner and drinks, we still got the chance to talk shop. We heard what they love about cPanel and what we can do better to help them, and we got to share what's coming next in 11.52 and beyond. The most important thing we learned, however, is that kangaroo is available on the menu…and it tastes a lot like pork chops.
On Tuesday, we spent the day in the booth talking with users, getting feedback and sharing what's new and next for cPanel & WHM. And even though it was a long day, Daniel from Digital Pacific made sure we stayed hydrated.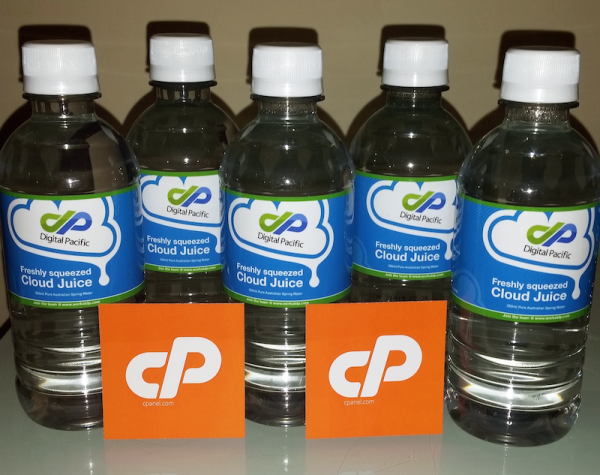 I'm not sure when we'll be back in Australia, but it was great getting a chance to visit with our partners on their home turf. Hopefully, they enjoyed it as much as we did.
The Little Red Dot
We took an early flight to Singapore Thursday morning, which gave us just enough time to eat dinner and sleep before the show on Friday. During this brief downtime, I also learned that Netflix isn't available yet in Singapore, which was another excuse to go to bed early.
Aaron, Travis and I manned the booth Friday morning while Brenda and Nick met with the team at Vodien, one of our partners in Singapore. This is the second year in a row Nick has met with them, and he is always excited about their feedback. As most of you probably know, when your CEO is happy, everybody's happy.
Between all the activity at the booth and the meeting with Vodien, Friday was a hugely successful day for us. The only thing that brought me down was the impending 20 hours I would be spending on a plane to get back to Houston the next morning.
2 Weeks to the Finish Line
I'm glad to be home, but for the next two weeks the rest of the marketing team and I will be operating in #beastmode to get everything finished up for cPanel Conference in Denver.
We saw a lot of people on our trip who will be making the journey over for our show. If you haven't already registered, there is still time to secure your spot.
This latest trip also inspired us and got us thinking about some new ways to potentially reach our partners in 2016 and beyond. I can't say anything yet, but once I know more, you'll hear it here first.