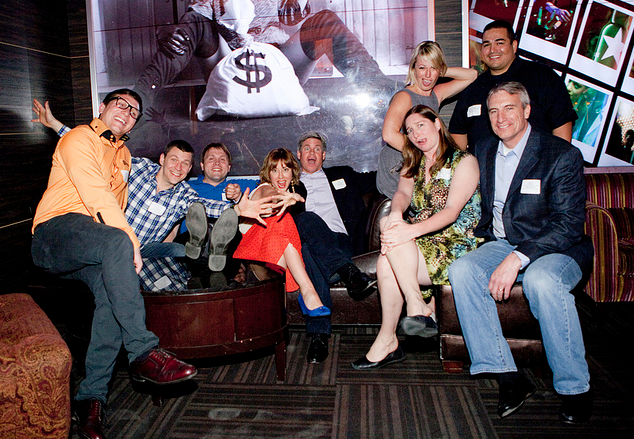 After visiting with a partner in Phoenix, cPanel co-sponsored a WHIR mixer event on April 18th, a first for our new Account Manager, Linda. Business cards were exchanged, and door prizes weren't your average swag. People walked away winning an Apple Tv, headphones, and a Roku.  
Our own Partner Manager, Mario, said "the WHIR event in Phoenix gave the cPanel team the opportunity to engage with our partners, such as GoDaddy, Serverhub, Rackmounted, EIG, and many others on a granular level. That always makes it a success for us." Travis, a cPanel Technical Product Specialist, felt the same, relaying "the event was a great chance to meet some partners and integrators from the Arizona area, it was a perfect warmup before HostingCon."
Thanks to our friends at the WHIR, and to all of those that came out and shared in good conversation!