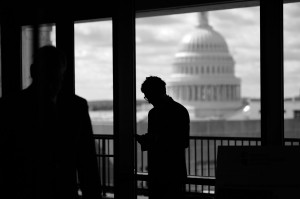 This week I had the honor to represent cPanel, Inc. on Capitol Hill with the likes of some of the most influential organizations in our industry. Beyond throwing our first pebble into the mysterious political pond, I had a once in a life time opportunity to see longtime friends and industry icons in suits.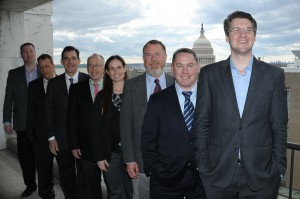 This rare glimpse made me think of scenarios that would result in ironing shirts, shining our shoes, and putting on a conservative matching tie to pull the entire thing together. I came up with a wedding, a job interview, a funeral and maybe a few other outliers that would result in the temporary retirement of our khaki cargo shorts and 10 year old t-shirts.
This blog post really isn't about the suits themselves, but what they represent.
The Internet Infrastructure Coalition is serious business. Serious enough for the likes of Zac from Wiredtree, Andy from Jumpline, Jay from FortressITX, and Arvand from Arvixie to travel from all around the USA and spend 2 days discussing what's important to our industry. It's important enough that we put on suits and spend 2 days talking with government officials about our industry.
During our time in Washington DC we accomplished a few key things:
1.) We increased our mojo. By mojo I mean, we spent time teaching, not preaching, about how the internet works.
2.) We introduced ourselves to other organizations and mingled with political pundits that took an interest in our group.
3.) We thanked a number of key senators for their help and encouragement to launch the i2Coalition.
4.) We all spent some time together to get to know each other a little better and talked about important issues.
Ladies and gentlemen, the i2Coaltion is real. With over 60 companies we are growing every month. We have the internal structure to do this right and resources that include lobbyists, political consultants, key contacts and a Board of committed company representatives.
I won't tell you that your company should join, as this powerful organization isn't for everyone. Membership requires a bit of effort and wanting to make a difference. Participation in the i2Coalition requires organizations that want to have a voice and be part of a process that can result in change.
Getting this type of coalition up and running has been challenging, and over the 6 months it has moved from concept, to proof of concept, to reality.
We're excited to see the impact that the Internet Advocacy Day made on Capitol Hill.
To learn more about the i2C, register for their upcoming webinar here:http://go.cpanel.net/i2cwebinar