Paper Lantern is still in development, but we are getting closer to shipping Paper Lantern as the default theme for cPanel & WHM. Our timeline has only a few more releases before support for x3 is dropped, so it's time to start thinking about switching over to Paper Lantern permanently.

Upgrade to Paper Lantern 
To upgrade your customers to Paper Lantern, navigate to WHM's Modify/Upgrade Multiple Accounts interface (Home >> Multi Account Functions >> Modify/Upgrade Multiple Accounts). Choose Paper Lantern from the Theme menu and select the account that you wish to upgrade.
If you love it, tell us! If you hate it, we want to hear about that too.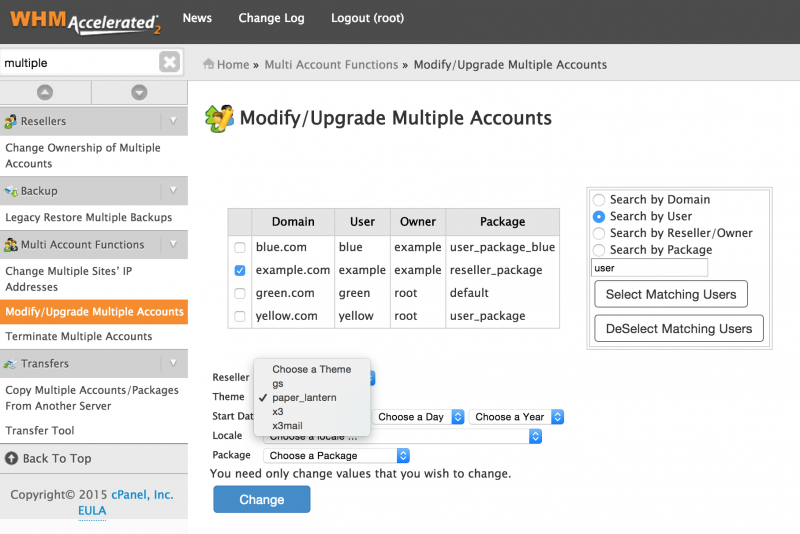 x3mail theme caveats 
If some of your customers are exclusively using the x3mail theme and you upgrade all of your customers to Paper Lantern, those customers that were limited to the x3mail theme will have access to more features on the cPanel dashboard.
Learn more about Paper Lantern
Customizing the cPanel dashboard is so much easier with Paper Lantern. To style Paper Lantern the way you want, read our Develop a Style documentation. There is also a Github project that gives examples of other ways you can customize Paper Lantern.