The next few weeks of cPanel's development cycle are incredibly exciting for us. We recently pushed cPanel & WHM version 56 to the CURRENT tier, and have started in on what we want to include in version 58. Let's look at some of the features in each of those!
v56
We've been working hard to bring version 56 to you, and it has been in the CURRENT tier for a couple weeks, and will be moved to the RELEASE tier soon. We will be spending a few weeks covering the new features in v56, but I want to highlight just a few of the things coming to a server near you:
1) Tool to convert an Addon domain to its own account.
This version of the tool is very simple, and we're planning to expand its functionality in v58 and beyond. We're very much looking forward to the feedback from our users. Take a quick look here in the screenshots below.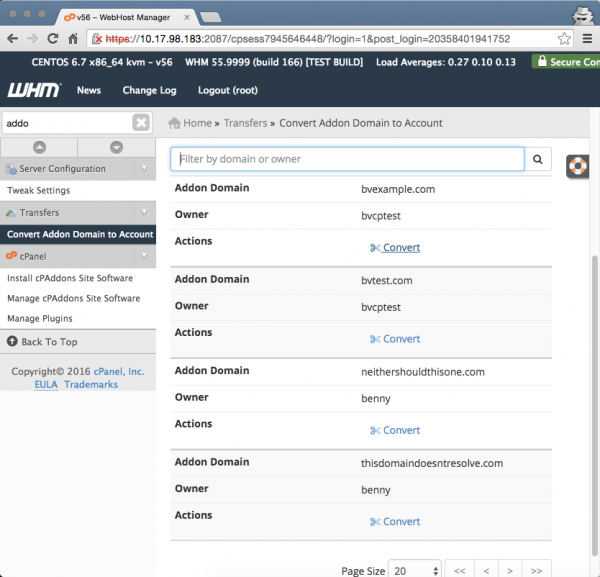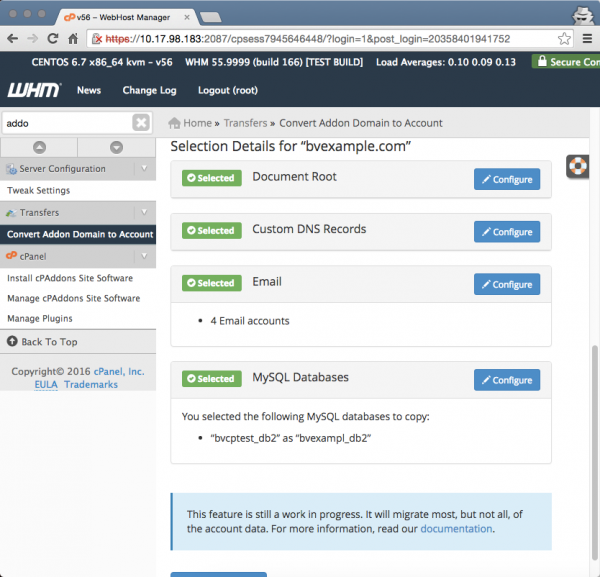 2) Email account password resets
In v56 we added functionality to the User Manager that was introduced in v54. As of v56 you can now add secondary email addresses to your accounts, allowing for even FTP users to reset their own passwords without contacting the cPanel account owner. Take a look at one example screenshots below.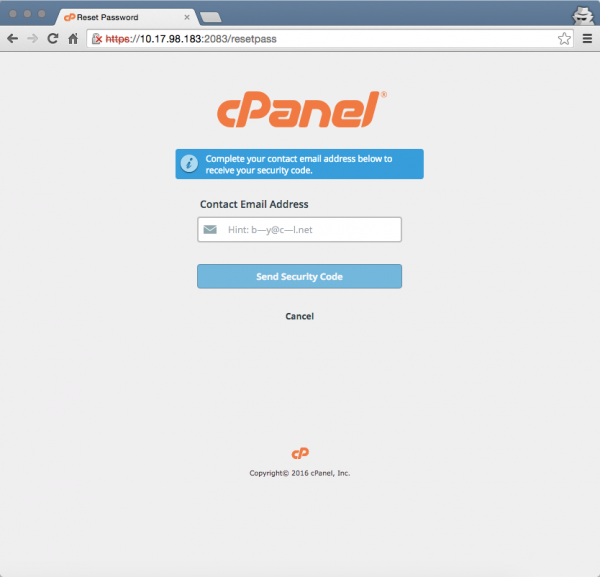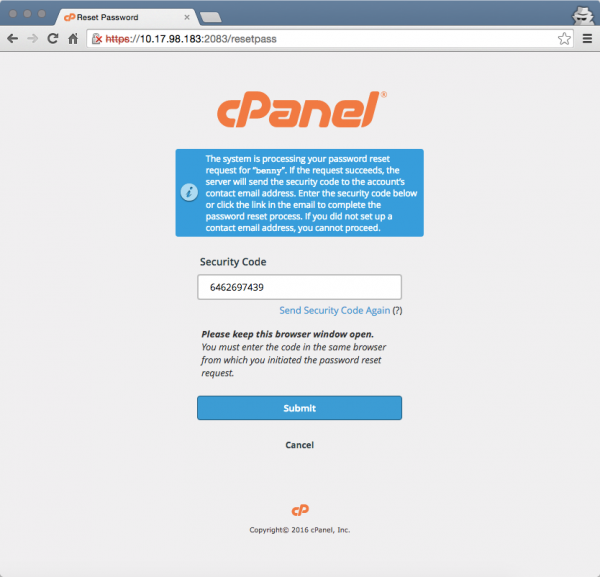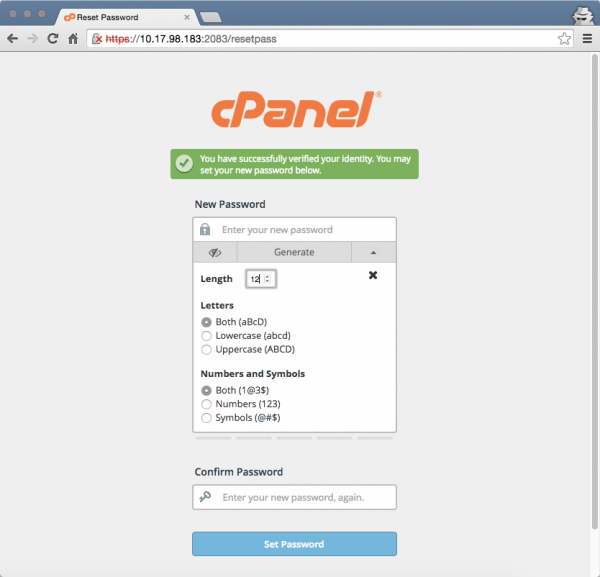 3) Server Configuration Transfer Tool Addtion
This addition to the transfer tool will allow you to backup and copy server configurations between servers. This will allow you to duplicate the Backup configuration (only the new system, not the legacy system), Tweak Settings, Apache profiles, cPanel Themes, and Exim configuration files with ease. There's a command line version tool that acts a bit like package account and allows you to create compressed backups of each of those configurations as well. Check out our documentation, or look at this post from last week!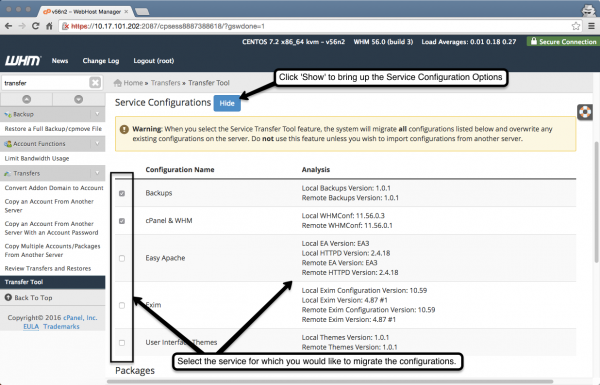 4) Site Publisher
We have introduced an incredibly simple, one-page website builder to prevent the most common cancellation reason our Partners get: "I never did anything with it". Rather than screenshots or a video for this one, take a look at Adam's blog post that talks all about it.
v58
At the beginning of March the Product Owners at cPanel had their planning meeting and put together a list of things we want to deliver in v58. This image shows some of what we're working on: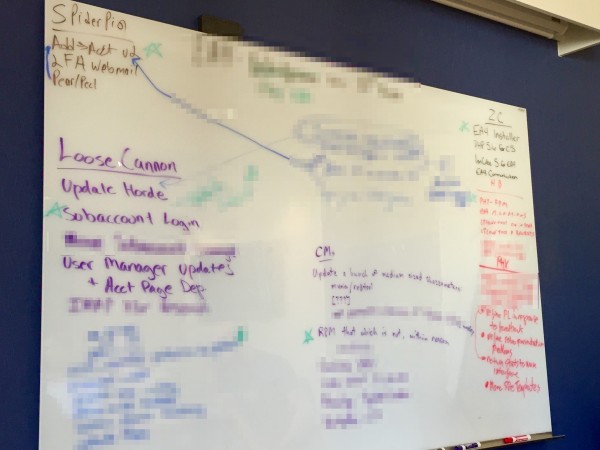 There's a lot to be done, and a lot can change between planning and release, but we're excited. Here are our goals:
1) Make PHP faster in a base install
In order to do that, we have a list of upgrades:
Make EA4 (EasyApache 4) the default on new installs
Add PECL/PEAR support in EA4
Upgrade IonCube to 5.6 in EA4
Make PHP-FPM the default PHP handler in EA4
2) Update our of date 3rd party software
We're going to be updating a lot of the software that we bundle in, and make it easier for us to maintain at the same time. The short list of things we hope to update includes (but is not limited to):
Horde
ckeditor
phpMyAdmin
Munin
Upgrade Internal PHP to 5.6
Upgrade Angular js bootstrap 0.12 -> 1.2.5
Remove Bandmin
3) cPanel user subaccounts
We want to see full cPanel subaccount support. These would be ideal for users who want to provide access to a website developer, or similar legitimate use for a secondary user.
For more information on what's changing in v58, check out our post "Big Changes in cPanel & WHM Version 58" from Sarah K. last week!
Feature requests!
If you have a request that you don't see listed there, or have a new idea, make sure it's on our Feature Request site! If your request has already been submitted but isn't on the list, feel free to point it out to me. I might be able to give you a better idea of when it's coming. There's big things in the works, and we're incredibly excited. For sneak peeks, follow me on twitter. As always, feel free to email me with any questions you have!