The cPanel Team arrived in Miami Beach with high hopes for HostingCon 2014 and was not disappointed! The conference, which took place June 16-18, was filled with the web hosting industry's movers and shakers. The energy was palpable in the Miami Beach Convention Center and, as an exhibitor, cPanel was right in the middle of the action.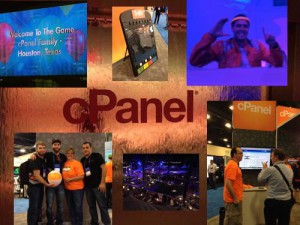 As always, the opportunity to mingle with cPanel Partner NOCs and demo our latest features is one we cannot pass up. We shared our excitement about the release of cPanel & WHM 11.44 and discussed the status of current feature requests.
We had a large turnout for our "Team Player" Contest. Players talked with cPanel Team members and collected at least eight different cPanel Cards. They were then registered in our Xbox One drawing. However, there could only be one winner. Emerson Noguiera, COO of Total Server Solutions, went home with the grand prize.
We also threw the HostingCon 2014 party that everyone was talking about. Over 600 revelers showed up at Nikki Beach Miami to get "Turnt Up" with cPanel & WHMCS. Musical acts Tartara and DJ Vertigo kept the music going late into the night.
All in all, HostingCon 2014 was a smashing success. We can't wait for next year!