The Internet Infrastructure Coalition, or i2Coalition as it's also known, held its annual Member Fly-In last week. At this event, the group continued its tireless effort to inform and educate U.S. Senators and Representatives on how the decisions they make shape the way Internet businesses operate in the United States.
We're taking the cloud to the capital today! Our members are meeting with members en masse to fight for the Interne… pic.twitter.com/w9ff0fIk18

— i2Coalition (@i2Coalition) November 18, 2015
i2Coalition members represent the nuts and bolts of the web. We're proud to be a charter member of this group, and we're proud to do what we can to assist with the advancement of its vital mission. cPanel Chief Business Officer, Aaron Phillips, and General Counsel, David Snead, represented cPanel at the fly-in.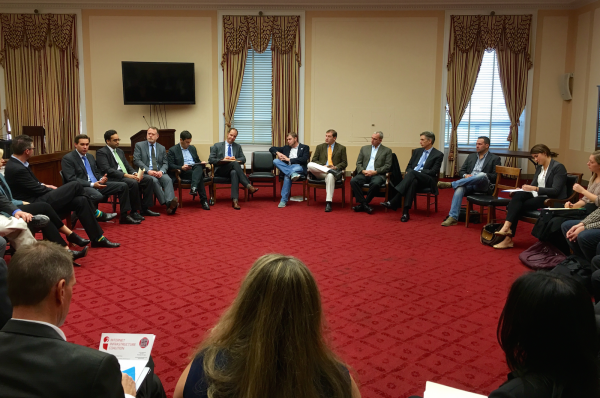 Aside from tackling topics like government access to data, Safe Harbor, and the IANA transition, i2Coalition awarded Congressman Jim Sensenbrenner and Congressman John Conyers the group's Champion of Internet Innovation Award.
i2Coalition shared highlights from the two-day event on its blog.
With i2Coalition doing such groundbreaking work, cPanel is thrilled to have a seat at the table and be a part of promoting this movement. Learn how you can get involved and help keep the Internet open and free for everyone!