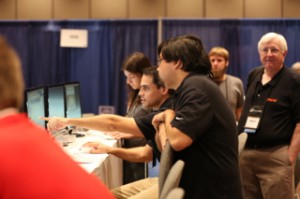 Day Two of cPanel Conference 2013 supplied even more opportunities for relationship building, knowledge sharing, and slingshot flinging. Peter Pollock, author of Web Hosting for Dummies, joined us in New Orleans to present his keynote on "Communicating 21st Century Hosting to 20th Century Clients." For keynote takeaways, see Ping! Zine's coverage: cPanel 2013 – Web Hosting for Dummies with Peter Pollock.
With speakers from Open-Xchange, SiteLock, WHMCS, HP, SpamExperts, CloudFlare, eNom.com, and of course, cPanel, the afternoon was packed with enlightening sessions and spirited debate.
A record number of conference attendees achieved cPanel & WHM certification. These web hosting professionals passed one or more of cPanel University's rigorous exams:
Christian Dawson of ServInt – Sales Professional
Jay Sudowski of Handy Networks – Technical Expert and Technical Veteran
John Kam of ServInt – Technical Professional
Joseph Still of HostDime – Technical Professional
Samir Jafferali of HostGator – Technical Professional
Teh Jy of Exabytes – Technical Professional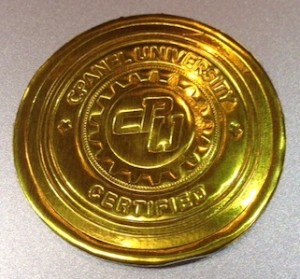 We placed a golden cPanel University emblem on the badge of each conference attendee who became cPanel & WHM certified. For more information, visit the cPanel University website.
Most impressive was Jay Sudowski's triumph over our veteran-level technical exam. He was the first test taker to reach this level. Jay then went on to become the first test taker to attempt our master-level technical exam. Though he was unsuccessful this time around, he plans to brush up on his Perl skills and try again at cPanel Conference 2014.
As exhibits were packed up, business cards were exchanged, and cP Cache was redeemed for cPanel goodies, it was difficult not to feel at least a touch of sadness that this year's cPanel Conference was coming to an end.