Thousands of corporations and companies, and even more individuals, use the suite of tools loaded inside of cPanel & WHM to power their business and manage their online presence. From mail and spam filtering, to database storage and security, to simply just launching a website, cPanel and WHM offers a wealth of technical offerings. That being said, we've heard from our customers for years that they'd like a resource; a place where they can get comprehensive training on how to use cPanel and/ or WebHost Manager. After 14 months of testing, item analysis, and curriculum building, we're happy to announce that the resource you've been asking for now exists. Welcome to cPanel University. 
Modeled after traditional online training programs, cPanel University marries reading material, benchmark quizzing, and even a final cumulative exam to ensure that students are not only learning the ins and outs of the tool but also that their completion of the program  comes with the tangible pedigree of becoming a certified cPanel & WHM pro. (You can even add it to your LinkedIn profile!)
The wizards on our technical training team have put countless hours into this program, carefully assessing the most popular tools and features, the most common types of issues, and ultimately, the most sought after technical knowledge that our customers and clients needed at their fingertips. The result is a program that allows anyone with access to the internet the chance to dive into four different course tracks that build into becoming a licensed cPanel professional.  With databases (MySQL), DNS, Mail, and the web comprising our core training module, the team has packaged the perfect benchmarks for new enrollees and are already at work on additional enrichment modules for students who have already graduated.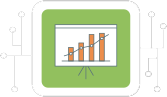 If you don't currently have a cPanel & WHM certification, head over to cPanel University and start working on getting yours today. And don't worry, for those of you who have already been certified, your certificate is still valid through its indicated expiration date. 
Let us know what you think about the brand new cPanel University or email professor@cpanel.net if you have ideas on future courses you'd like to see cPanel University offering.  
Be sure to stay tuned on future announcements as we  continue to add courses, training modules, and  learning opportunities  to this exciting new cPanel offering.
---
Course Goals
Databases in WHM
• Demonstrate competency utilizing the database management screens in WHM
• Showcase ways to backup and restore databases
• Define the major terms in relational database structure
• Explain common causes of database corruption and ways to handle it
DNS in WHM
• Demonstrate knowledge of the benefits and limitations of MyDNS and BIND
• Showcase knowledge on managing DNS from WHM
• Illustrate knowledge of cPanel DNS clustering
Mail in WHM
• Demonstrate ways to set up mail system preferences
• Explain how to use the Exim configuration manager
• Identify and explain solutions for common delivery issues
EasyApache 4 in WHM (Web)
• Explain EasyApache 4 and how to use it
• Demonstrate competency on configuring PHP