On November 16th, we gathered in beautiful Singapore along with our partners in the Asia-Pacific region to network and strategize about all things WebPros.
After two years of cancelled, or otherwise virtual, events it was a significant (and welcomed) change to be able to once again actually meet in person. With a special thanks to our sponsors, we were able to come together with a focus on helping our partners grow and scale their businesses with particular emphasis on new products, trends, and strategies.
But before we get to the actual event, it wouldn't be a proper conference without at little pre-party the night before!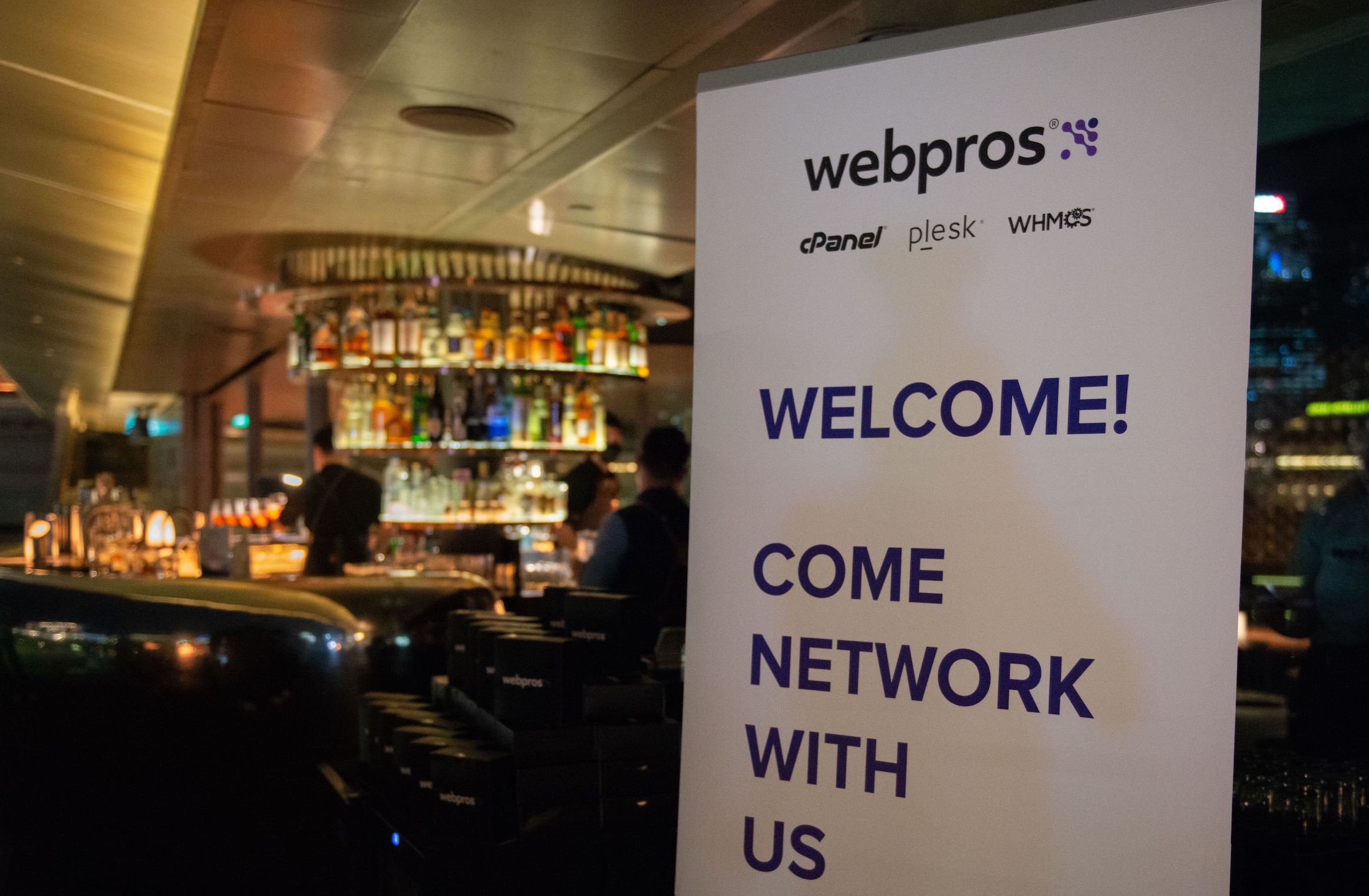 Kickoff Mixer at Smoke & Mirrors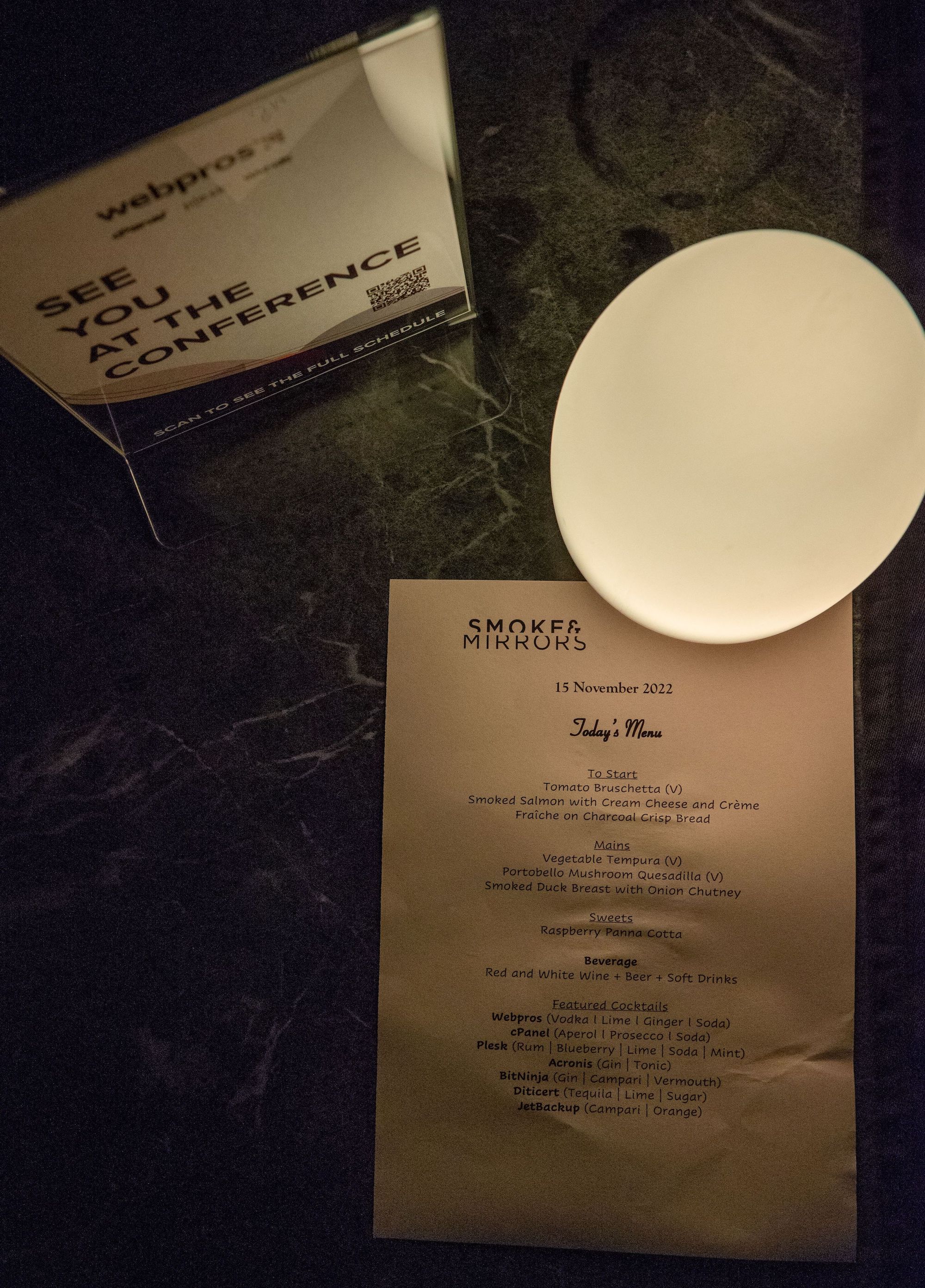 With a spectacular view of the Singapore skyline, Smoke & Mirrors proved to be an ideal venue for our event kickoff. A custom menu was developed specifically for attendees featuring craft cocktails named after WebPros brands and event sponsors. For anyone curious about creating their own cPanel libation at home, you'll need Aperol, Prosecco, and soda.
A great night was had by all, and the conference was officially off to a wonderful start. But of course this was all in service of the following day with a full schedule of presentations and additional networking opportunities for partners, brands, and sponsors.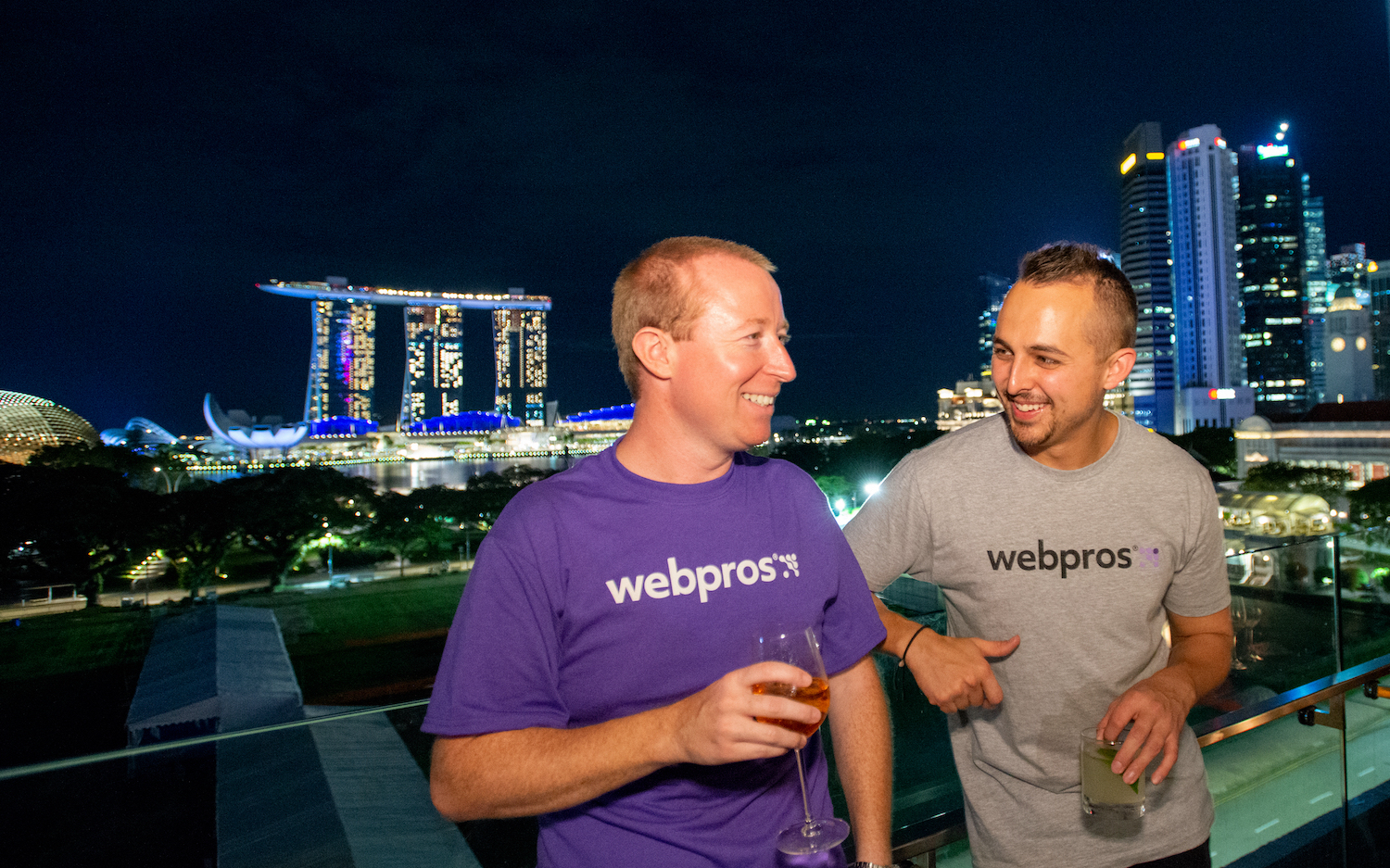 APAC Partner Day 2022 Presentations
After the great night at Smoke & Mirrors, the official event day began with a speech from WebPros CEO Christian Koch, followed by presentations from key leadership and product owners from cPanel, WHMCS, and others.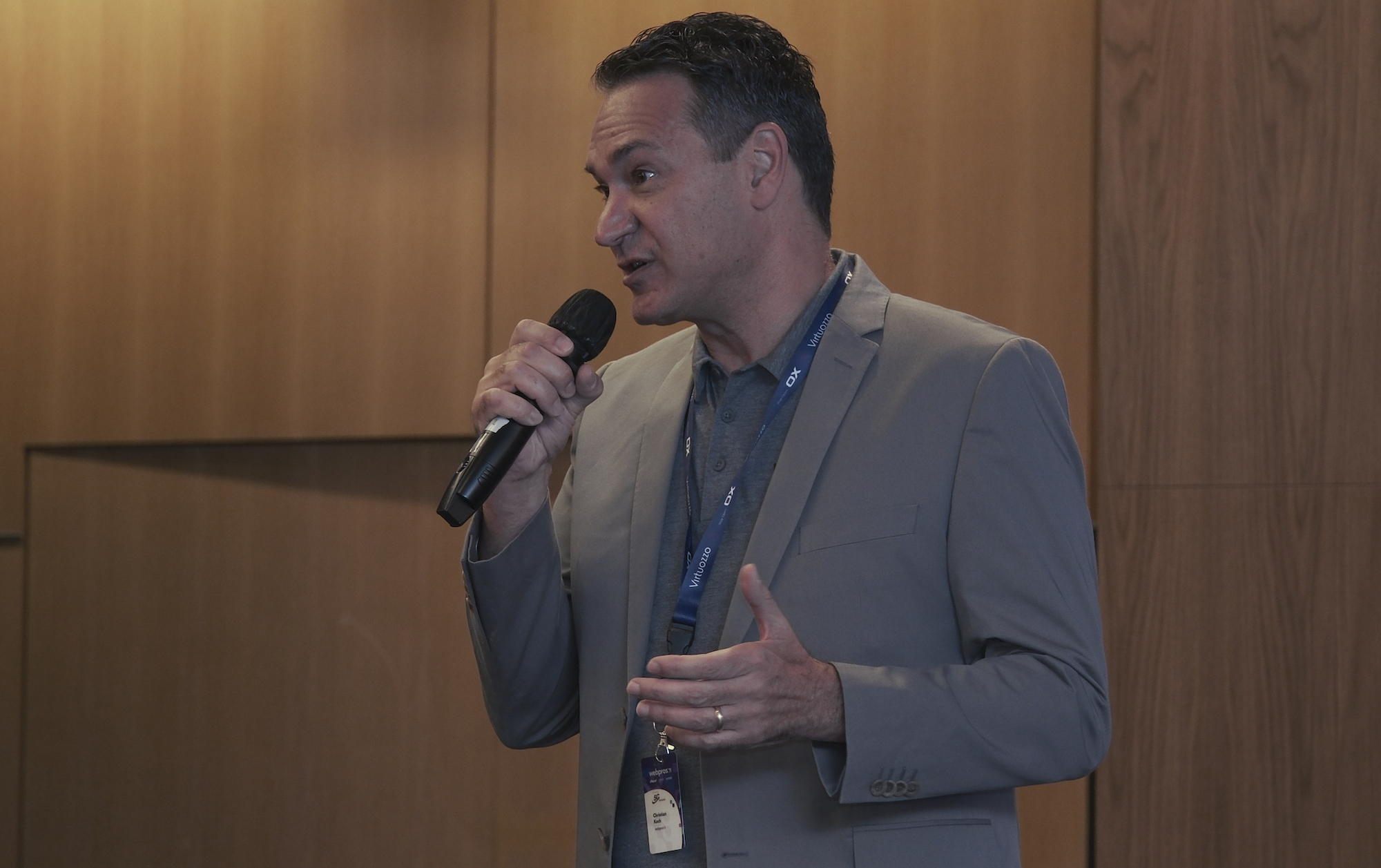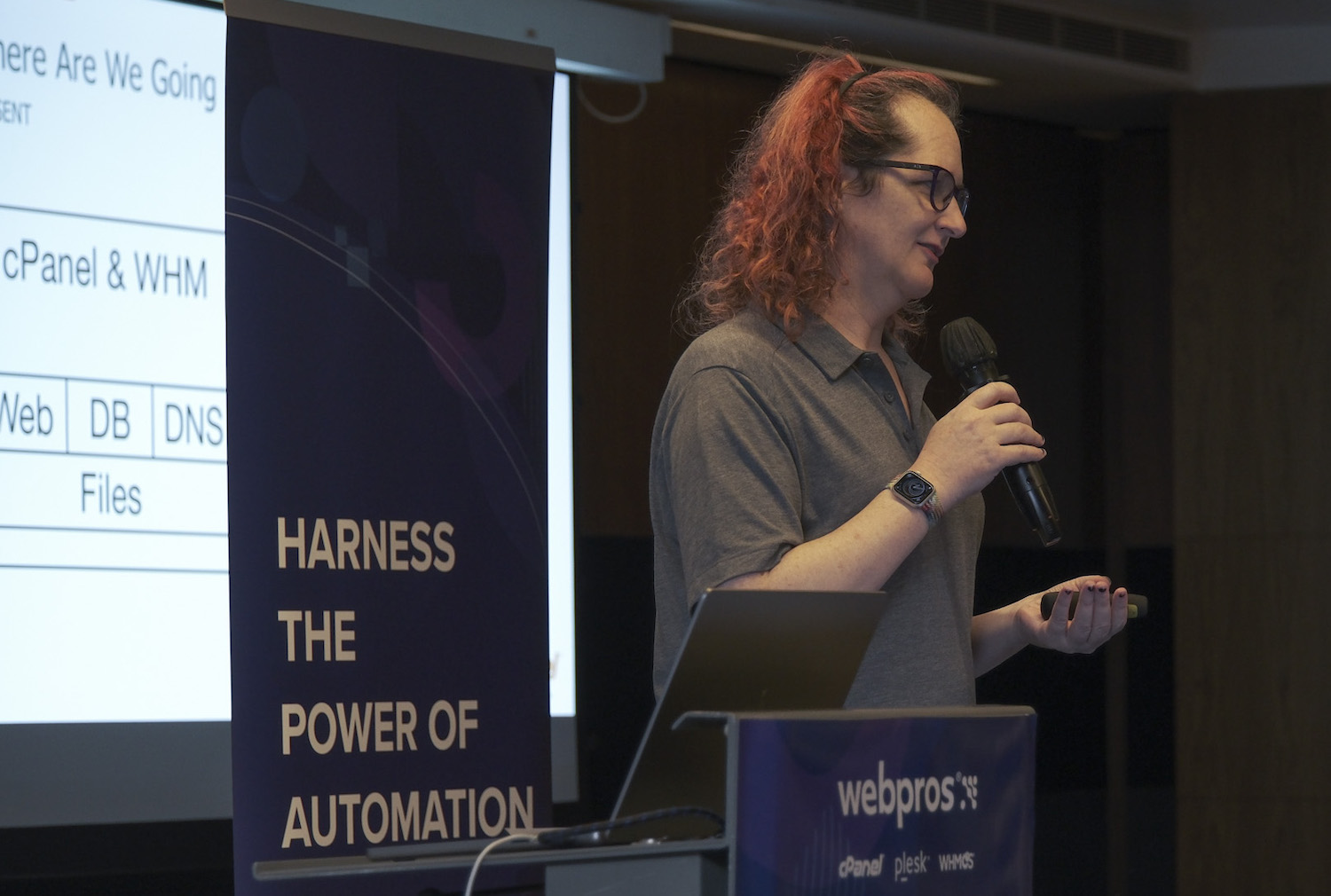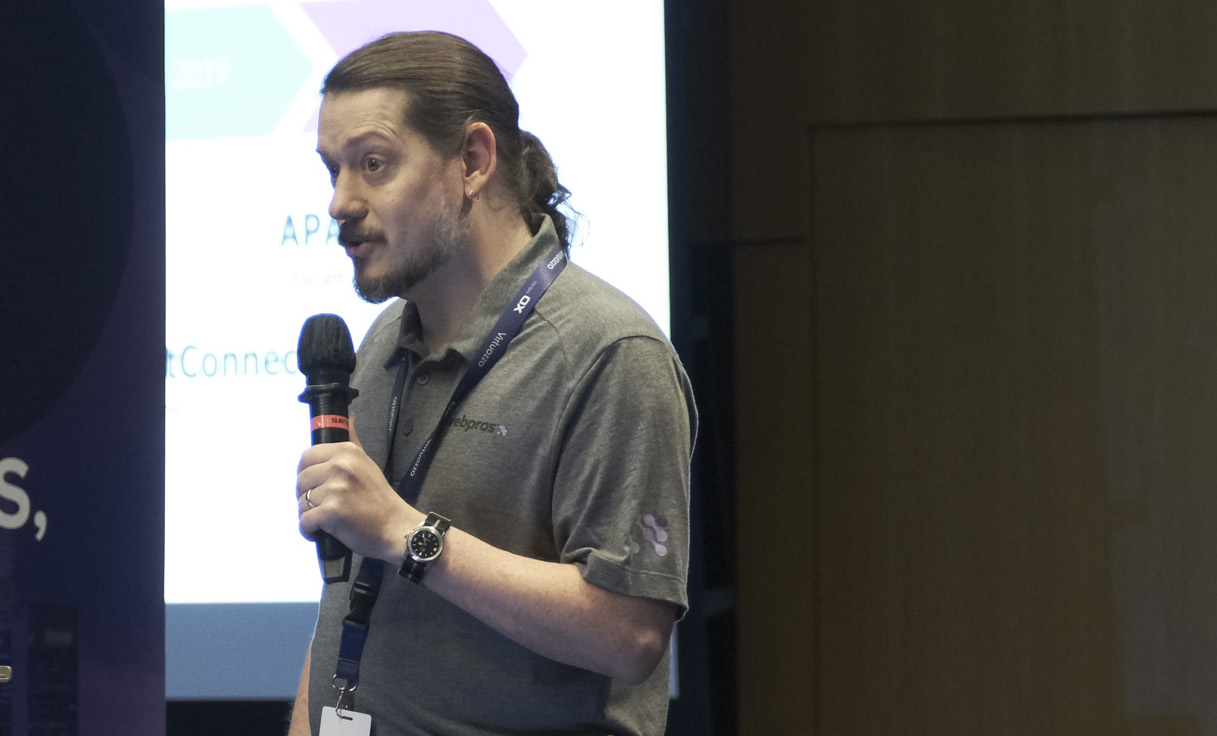 APAC Partner Day Networking
With the WebPros leadership having travelled across the globe in order to present and attend APAC Partner Day, one of the highlights for them was the actual face-to-face meetings and conversations with so many valued partners.
This allowed WebPros to really hear about what works best, and what might still need to be optimized, within the partner program and related products. Partners were also able to sync up with each other and talk about what works best for them. And of course don't forget the great food and drinks as well!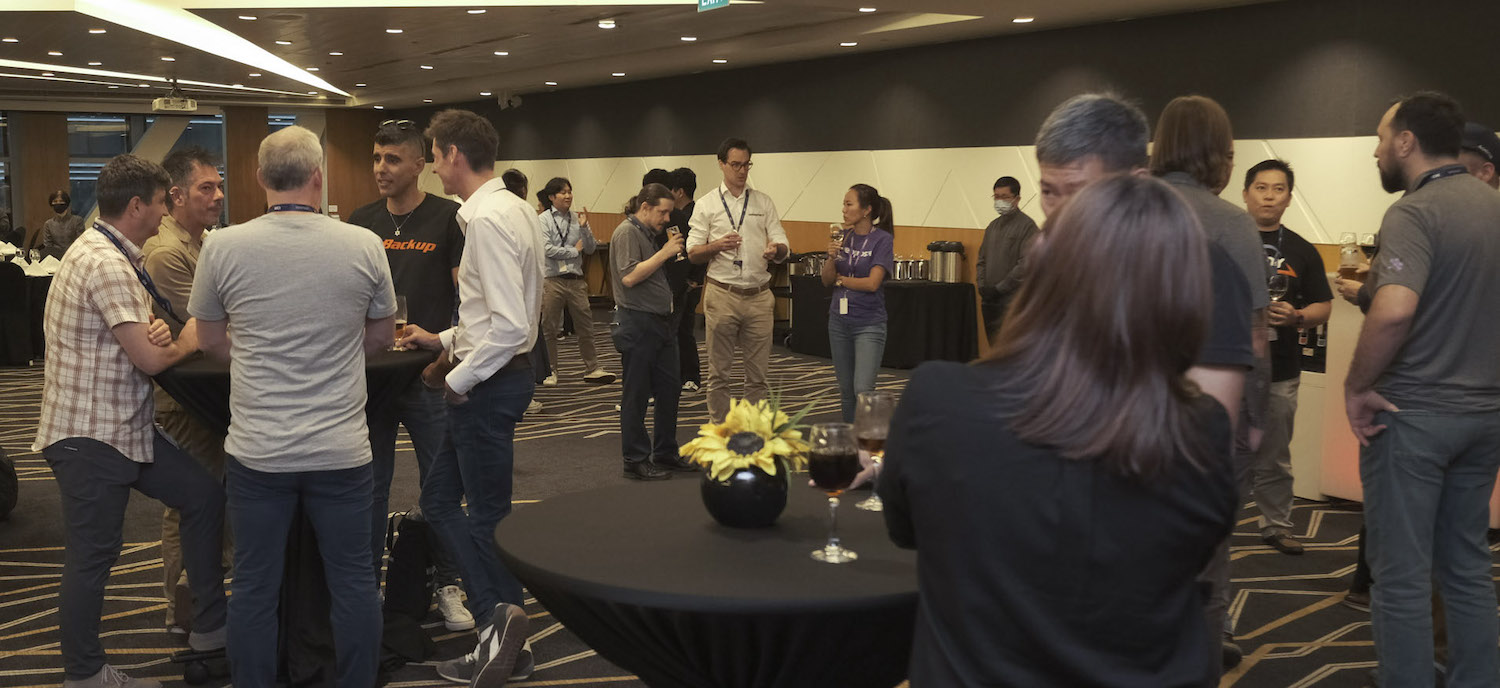 Thank You Sponsors!
Events like this simply wouldn't be the same without support from sponsors and other industry brands. We want to thank JetBackup, Open-Xchange, BitNinja, Acronis, and DigiCert for all helping to make APAC Partner Day 2022 such a success.
We'll see you next next year!