Things got WIRED, things got WEIRD, and now another cPanel Conference is in the books!
On October 3, cPanel's developers, marketers, security professionals, and hosting thought leaders flew out to Portland for our signature conference. Hosted in a city known for its 'weird' culture, we made sure that we didn't skip a beat when it came to bringing as much of the quirkiness of Stumptown into our event.
Each day the exhibit floor was filled with food, drinks, and brilliant technical minds as our exhibitors and sponsors introduced conference goers to unique solutions that would make their hosting even easier. Perhaps the most noteworthy thing to happen on the exhibit floor was an unexpected visit from The Unipiper, a mesmerizing Portland entertainer who wows crowds by playing Scottish melodies on a bagpipe, whilst riding a unicycle….oh, and did we mention that he does this all while wearing a Darth Vader mask?!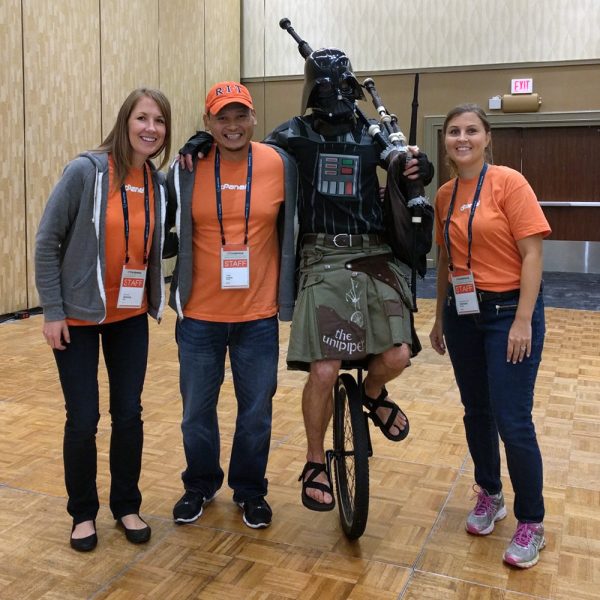 On the main stage, attendees had the delight of hearing how to make the world a happier place from renowned speaker and former Zappos.com employee, Jenn Lim, in her keynote address. The following day, Michele Neylon, a swift talking Irish hosting provider and a member of the influential i2Coalition, gave his insights and knowledge on how to connect with your customer by making hosting sexy.
Each night attendees were invited to our infamous evening events where they could do everything from play rounds of poker and craps, to jump around to 80s pop songs, to finally singing out loud in karaoke rooms, playing billiards, and throwing back a few drinks on the final night.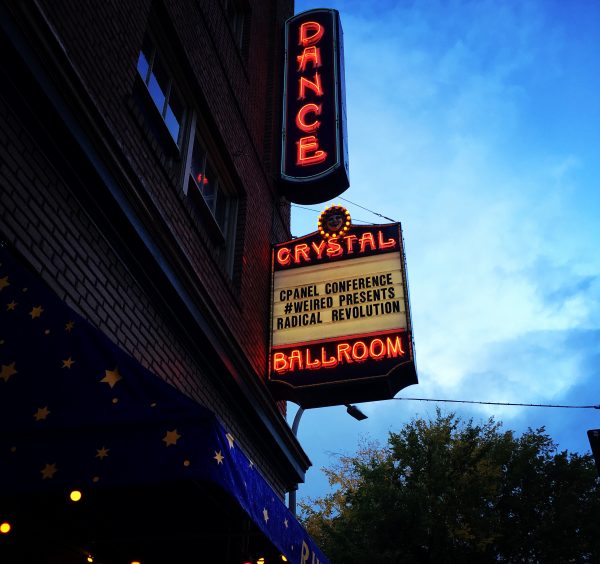 However, the most important bit of conference would have to be the 22 informative sessions that were delivered by our guest sponsors and some of the brightest minds on the cPanel team. Topics such as Optimizing Your Hosting for e-Commerce and Every Ticket is an Individual were offered along with talks on EasyApache 4 and Database Security, ensuring there were a variety of sessions for all types of attendees.
A huge thank you goes out to all of our amazing sponsors in 2016: Cayan, CloudLinux, LiteSpeed Technologies, Hivelocity, Platinum Server Management, Cloudflare, SiteLock, and ServerHub.
And what makes cPanel Conference so special are the people that come out year after year; the partners and customers that put a name and a face to the people that use our product. Colleagues and customers become acquaintances and friends, laughs and knowledge are shared, and great memories are created. And though next year won't be quite as WEIRED, we can't wait to see you next fall for cPanel Conference 2017.
Details coming soon…